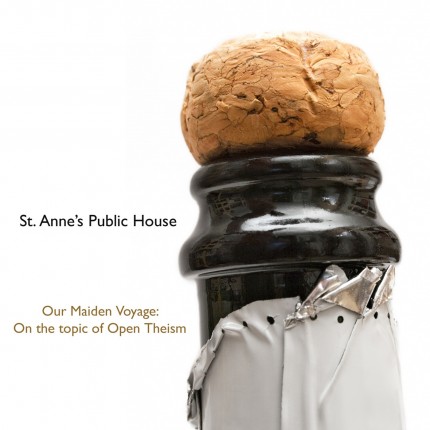 Open Theism: Our Maiden Voyage (Cassette)
AD 2002: Volume 1, Issue 1.
This was our very first issue. We recorded it on a wax tablet, and played it on a turntable powered by a scampering field mouse. In this issue we explained the idea of the Public House, the need for hearing humans discourse on various topics, and the whole concept of participative media. This has been the vision of St. Anne's Public House ever since.
In this issue we interviewed renowned theologian and astrophysicist John Polkinghorne who defends the heresy of Open Theism, and the late Ronald Nash, professor at RTS, on why Open Theism is a bad business. While the content on this issue is fabulous, we warn that the sound quality does leave something to be desired. It's so old, it was recorded in mono….
Nevertheless, antiques are priceless.
Out of stock